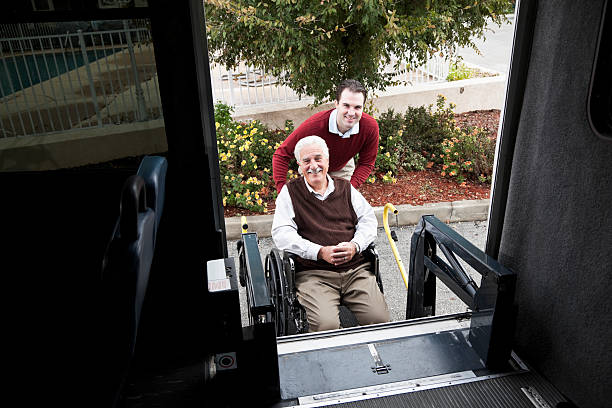 Tips on how to Safely Transport a Senior to the Doctor or Other Appointments
It's not always easy for elderly individuals to get to their doctor or other appointments, but there are a variety of ways to ensure safe senior citizen transportation in order to maintain safety and comfort.
1. Some elderly may prefer to drive themselves if able and have access to a car, 
2. While others use public transportation, such as city buses and metro rails for elderly transportation to medical appointments. 
3. Taxi cabs, car services, and ride-sharing services can also be used. 
4. Many elderly enjoy being driven by a family member or friend, who may also be able to provide assistance with parking and help the elderly individual in and out of the vehicle. 
For those unable to use traditional means for transportation, specialized care services in Richardson, TX such as Happy Hands LLC offer comfortable elderly transportation to medical appointments at an additional cost. Non-emergency transport companies such as ambulance stretcher service are ideal for those that need extra assistance during transport. Regardless of how you choose to transport an elderly individual, it is important that they remain as safe and comfortable as possible on the journey.
Senior Transportation Options
Finding elderly transportation to medical appointments can be tricky for seniors and family members alike, especially since elderly individuals typically cannot drive themselves or take public transportation. Fortunately, there are several options that elderly citizens and their families can consider when figuring out how to transport elderly individuals to their medical appointments. 
1. Private ambulatory services offered by many hospitals provide elderly transportation services throughout a specific geographic area. 
2. Additionally, third-party vendors have many wheelchair-accessible transportation vehicles that are made specifically for elderly citizens. 
3. Other ways to transport elderly people include family members providing car rides, local taxi services offering discounted flat-rate fares to elderly citizens, local senior centers offering volunteer drivers, and vanpooling programs. 
Each of these provides a safe and convenient form of senior citizen transportation services when attending doctor's appointments or other medical appointments.
Safety Precautions during transport
To ensure seniors' safety when they are being transported to their medical appointments, there are several precautions that should be taken. 
1. These may include ensuring that the elderly individual is secured safely in the vehicle and is comfortable.
2. Familiarize yourself with the route of travel and desired destination as well as keeping a full tank of gas, having a fully charged mobile device for emergencies, and having proper identification on the person when arriving at the doctor's office. 
3. Most importantly, it is important to ensure proper communication happens with both the elderly individual and those accompanying them to ensure consistent updates are given, any worries or concerns are voiced, and accurate information is relayed regarding time frames or other details. 
With All these steps offered as preventive care in elderly transportation to medical appointments, we can ensure elderly individuals can be safe as well as attended to promptly at their destinations.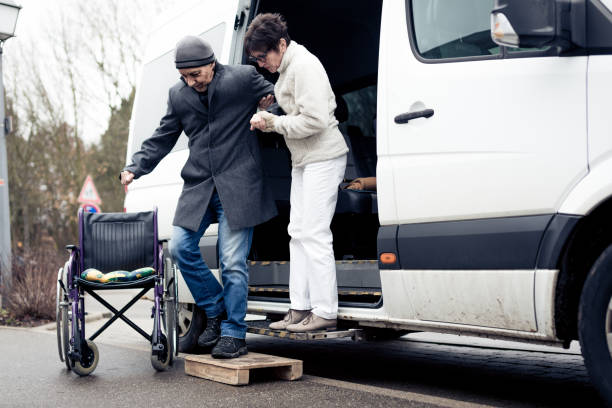 Handling emergencies during transport
Taking elderly family members or elderly patients to doctor's appointments is a critical part of senior citizen transportation. While most elderly individuals do not present any issues during the trip, there are certain protocols for handling emergencies.
Planning ahead for potential disasters during transport can help elderly individuals have a safe and comfortable journey to their medical appointment. 
1. Knowing the signs of an emergency, such as chest pain, shortness of breath, or fainting, can help elderly passengers receive prompt treatment in case of an emergency. 
2. Additionally, elderly citizens should always be equipped with necessary information like contact phone numbers, medication lists, and prescriptions that may be needed in an emergency situation while they are on the road. 
With these simple steps, elderly individuals can remain safe while they are transported to their medical appointments.
Conclusion:
Transporting elderly persons to medical appointments can be challenging, and to keep them safe it is important to plan ahead. By taking these precautions, elderly persons can get safely to and from their medical appointments with ease.
1. When scheduling elderly transportation to medical appointments, be sure to book with a service that caters specifically to senior citizen transportation needs. 
2. Make sure the driver has had training in elderly safety, and check any online reviews before booking a ride. 
3. On the day of the appointment, ensure that elderly persons are as comfortable as possible during transport by providing adequate support such as pillows or blankets if needed. 
4. Consider having another adult accompany elderly persons for extra peace of mind, and communicate with drivers about special needs or requests prior to setting off. 
At Happy Hands LLC, our well-trained and qualified staff provide safe and exceptional elderly transportation to medical appointments. We proudly serve Richardson, TX as well as Carrollton, Garland, Allen, Frisco, East Dallas, Wylie, Rockwall, and Rowlette. Call us today to inquire about our senior citizen transportation services.