Private Home Care in Richardson, TX
If you are looking for a trustworthy, generous, and equally-compassionate health care provider, then Happy Hands LLC is here to provide you with all. Our Caregivers (CNA) are ready to assist you so that you receive private home care within the comfort of your home. We make sure that you enjoy complete freedom and a high-quality life.
Our healthcare providers carefully analyze your needs and work with the commitment to create a strengthening relationship of privacy, confidentiality, and trust. The assistance is provided, keeping in concern that your independence is not compromised. Our one-on-one at-home private care for the elderly  focuses on strengthening your confidence so that you may continue to pursue your daily activities and interests.
Your health is important to us, which is why we keep all eyes and ears on any changes in your health so they can be dealt with promptly. If there is a question of mobility, we have round-the-clock skilled professionals that are ever ready to provide the needed assistance.
Our private home care services include:
Personal care

Transportation to facility

And much more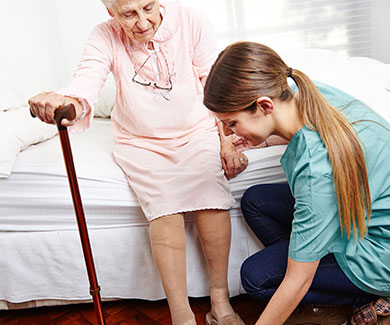 Our primary concern is to make you feel at ease while providing care with optimal efficiency.
Our private home care plans are designed to meet your needs to ensure that you receive all the love and care you deserve.
With Happy Hands LLC, you get to relive your life in a safe and secure environment. Contact us to learn more!