Personal Hygiene for Seniors in Richardson, TX
As we grow older, it becomes a bit challenging to take care of personal hygiene for seniors. As a senior, you may find it hard to accept that it is time to opt for some kind of long-term care service. Happy Hands LLC believes in stepping forward and providing you or your loved ones with emotional and physical support. For us, nothing is more important than to make you feel independent while maintaining your well-being and health. You might want to consider our services if you are:
developing personal hygiene issues

Finding hard to complete daily tasks

Experiencing any health condition
Maintaining personal hygiene for the elderly is essential for healthy living. Poor hygiene can cause infections and skin diseases. Checking in with a healthcare provider for personal care and hygiene services in Richardson, TX can help in dealing with your elderly hygiene needs. Understanding this delicate situation, we provide services from bathing to dressing to an overall head-to-toe assessment.
Our healthcare providers offer coping strategies and support to deal with physically-challenging activities. Even if your loved one is diagnosed with cognitive complexities, our experienced health carers can quickly look after that too.
We make sure that you experience the joy of mental peace, knowing that you are in good hands.
Keeping you clean, active, and fresh while in the comfort of your home is our responsibility; a reason that keeps us sensitive and motivated to provide you with the highest quality of home care service for personal hygiene for seniors.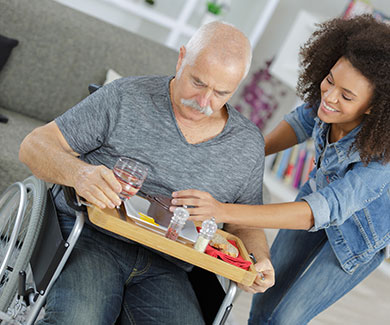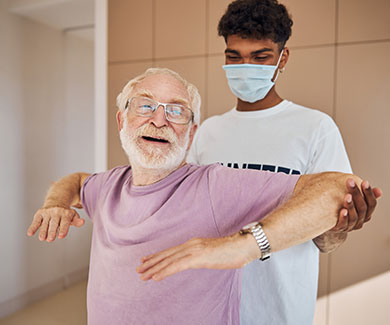 If you or your loved ones are going through limited mobility or balance issues, we make sure not to let them fall –  emotionally and physically. Their safety and care are our greatest concern.
We focus on giving our best by comprehending the situation's nature so that you may find it easy to accept assistance while retaining your independence and dignity. We deliver appropriate care wrapped in love, empathy, and encouragement to improve your quality of life.
Get in touch today and discover the Happy Hands LLC difference!